2023-10-02
毎年体育の日の前日の日曜日に行われる秋元神社の赦免地踊りは江戸時代に八瀬の永代地租免除の特典が守られた事を感謝して行われる京都市の登録無形文化財の踊りです。
衣裳(燈籠着と呼ばれている)の老朽化に伴い文化庁の補助のもと、新調のお話を得意先を通じていただきお手伝いさせていただきました。
最初に見せていただいた見本は八瀬と皇室とのお付き合いを彷彿とさせる様な江戸期のものと思われる御所解(ごしょどき)の帷子で仕事は全体に疋田とカチン描きに豪華な刺繍を施したものでした。
そのままの復元はとても難しいので、似た柄を現在の技法も使って作らせていただきました。
この衣裳を燈籠着と呼ばれるのですが、
8月に八瀬でありましたお披露目の様子は8月28日付けの読売新聞朝刊の京都版にも掲載されております。
いよいよ今月8日、私達もかかわらせていただいた衣裳(燈籠着と呼びます)が初めて実際の踊りに着用されます。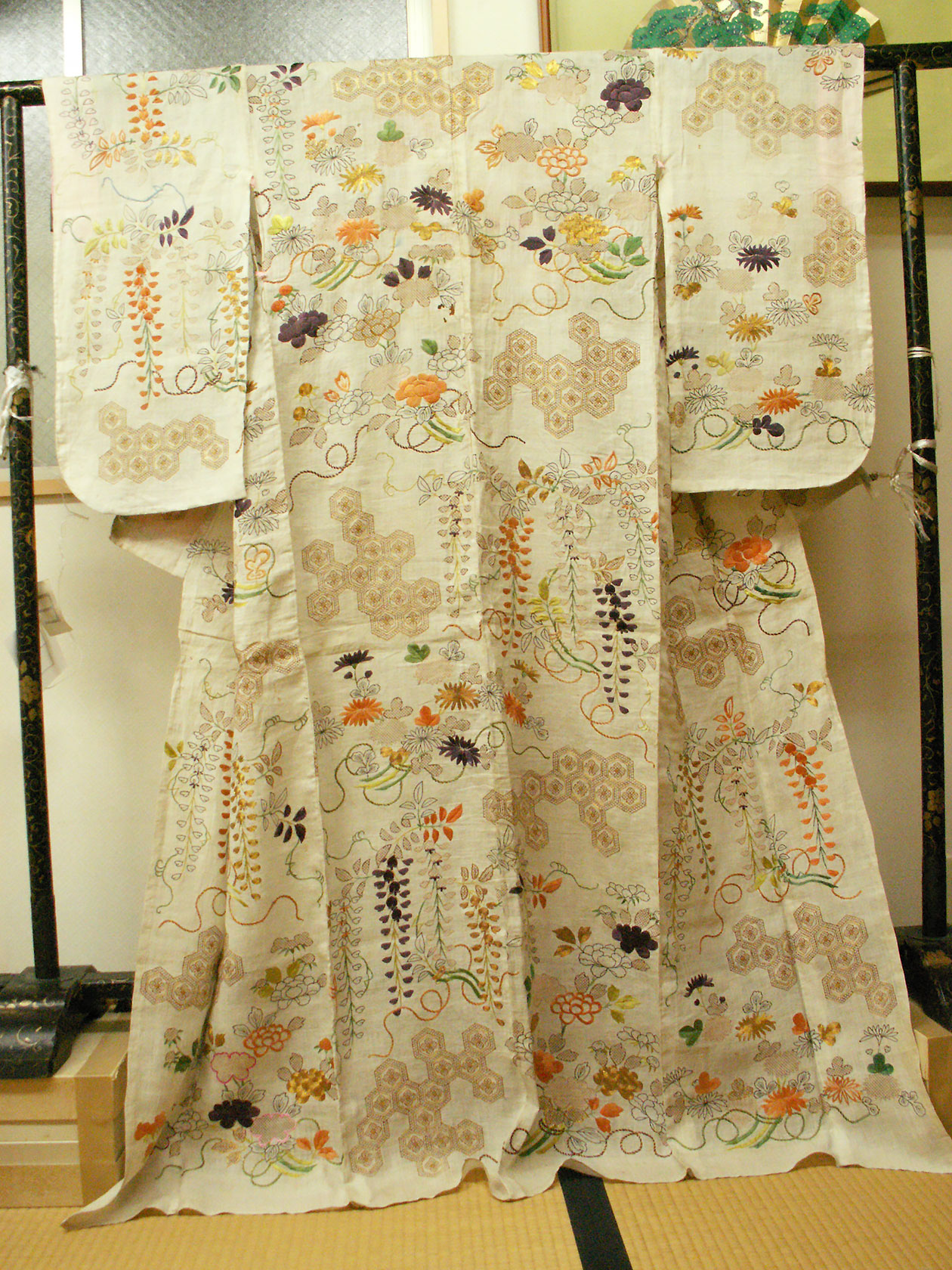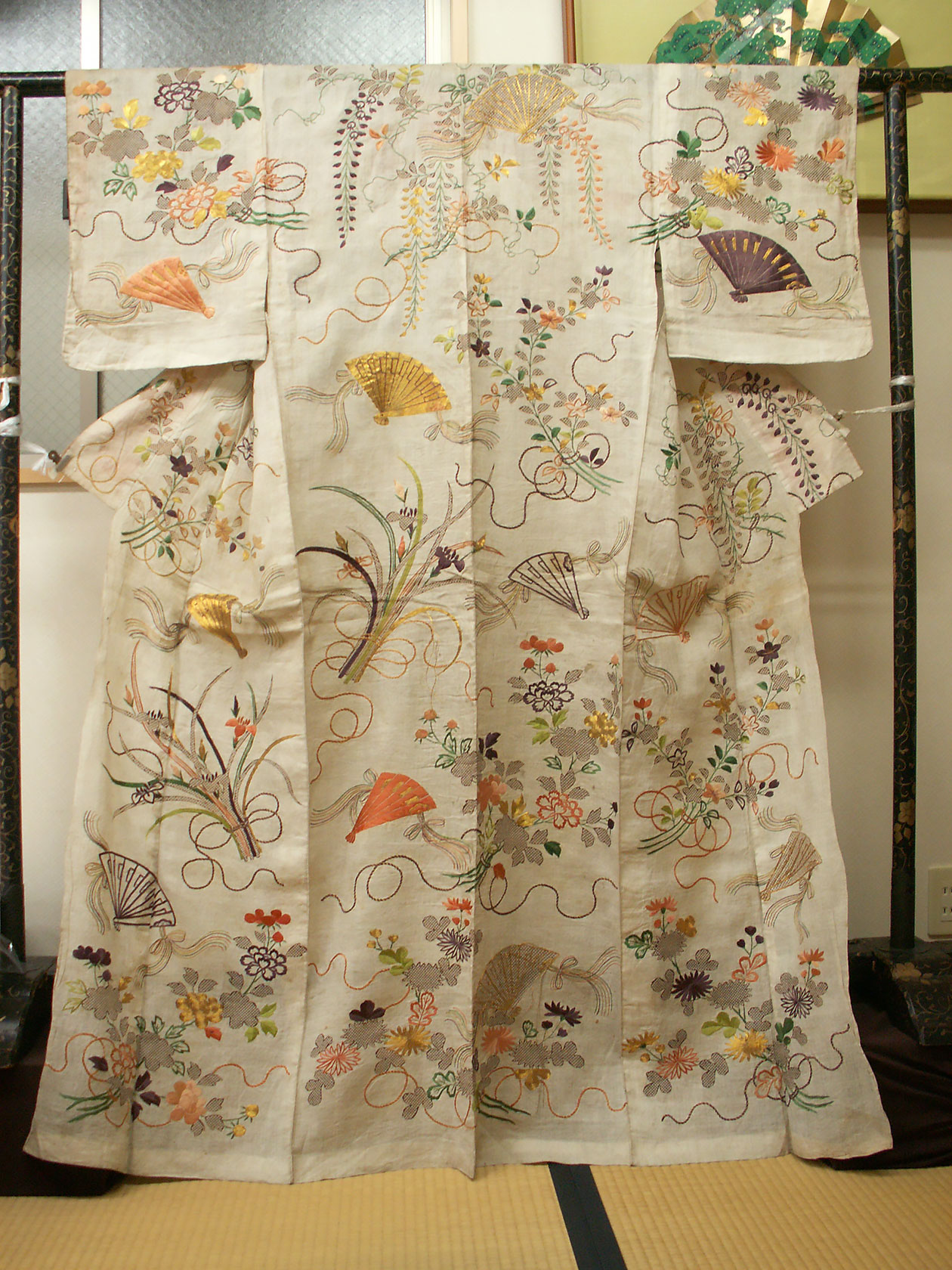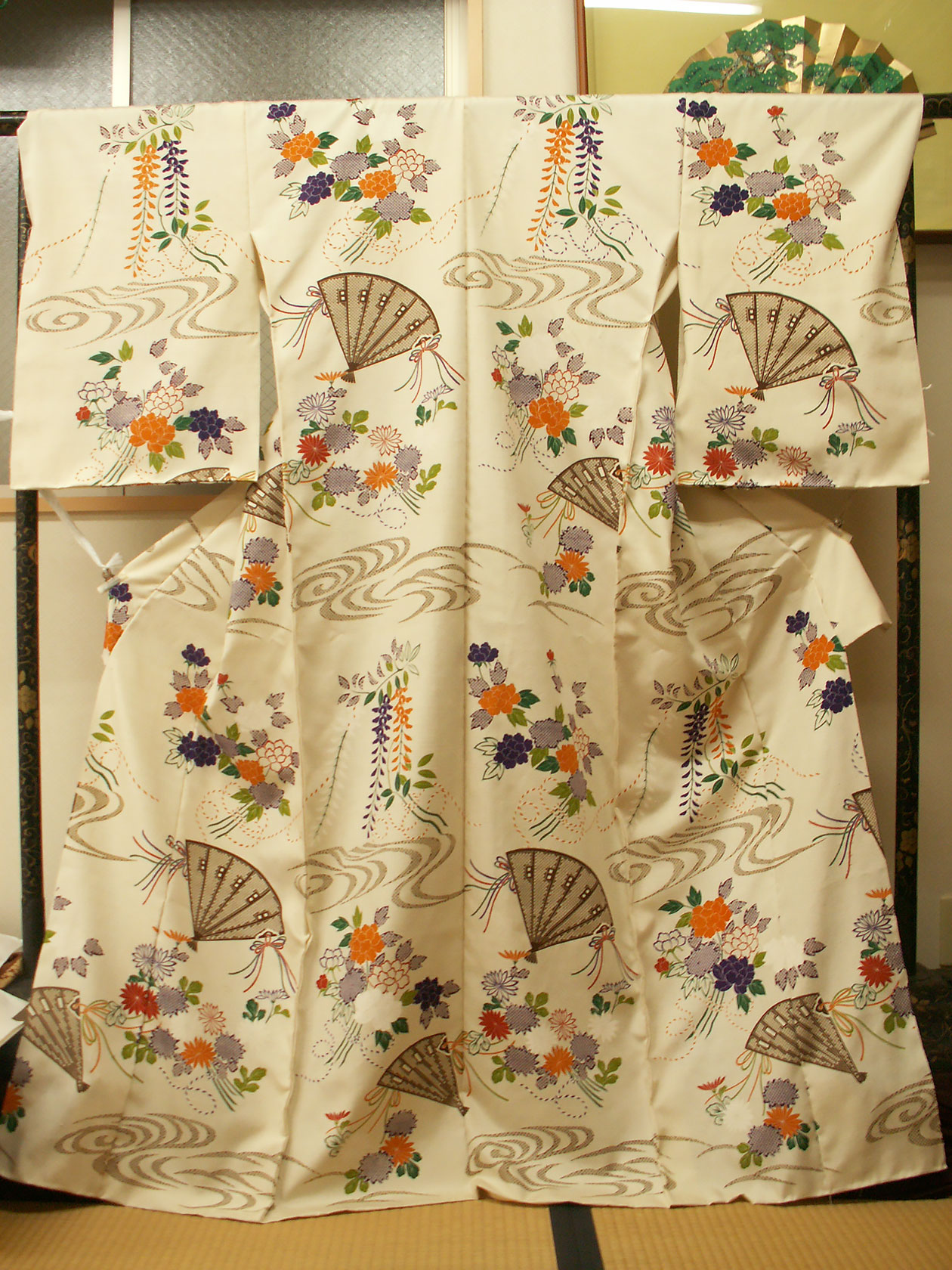 2022-07-04
Shirts using our kyo-katagami patterns are now available from the Beams Plus brand.
The two patterns are "Suimon" and "Ho-tsume".
These patterns seem to have been made at the end of the Edo period.
Now let us introduce the original katagami.
First is the "Suimon" pattern.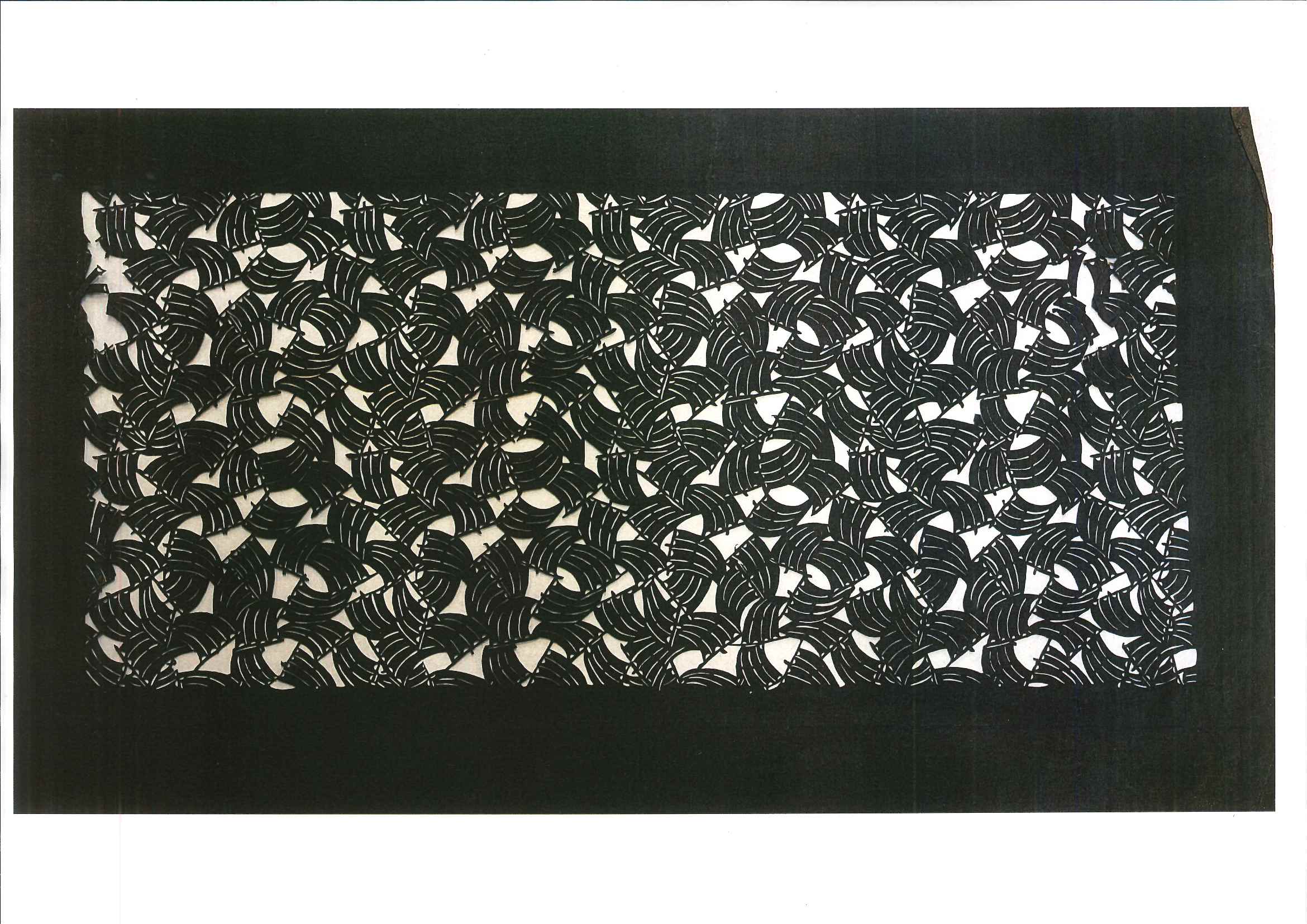 2022-06-03
The renewal of our website has finally finished.
We'd like to introduce new information, which we could not inform you about before.
Eight of our kyo-katagami were featured in the January 2020 issue of "Monthly A WORLD OF WONDERS" -Happy and Fun Edo Patterns- by Kumagai Hiroto (illustrations and text) published by Fukuinkan.
The author, Mr. Kumagai Hiroto, is a book designer.
He collects and researches "wasarasa(Japanese chintz) and katagami(Japanese pattern papers) and also gives lectures on them.
I met him for the first time when I was invited as a panelist at the KATAGAMI Style exhibition commemorative symposium held at the Mie Prefectural Art Museum in the fall of 2012.
As you feel from this picture book, he has a warm personality.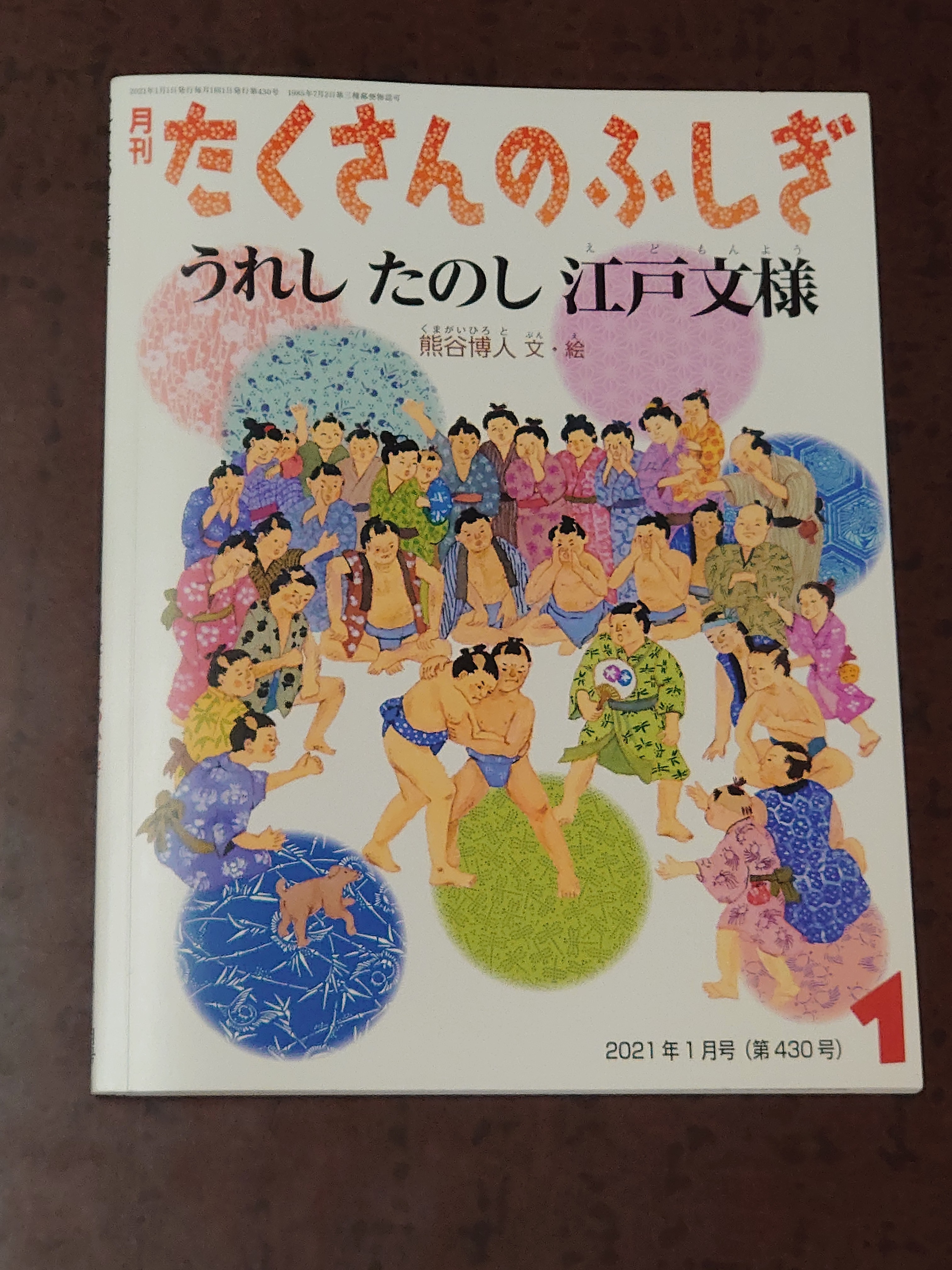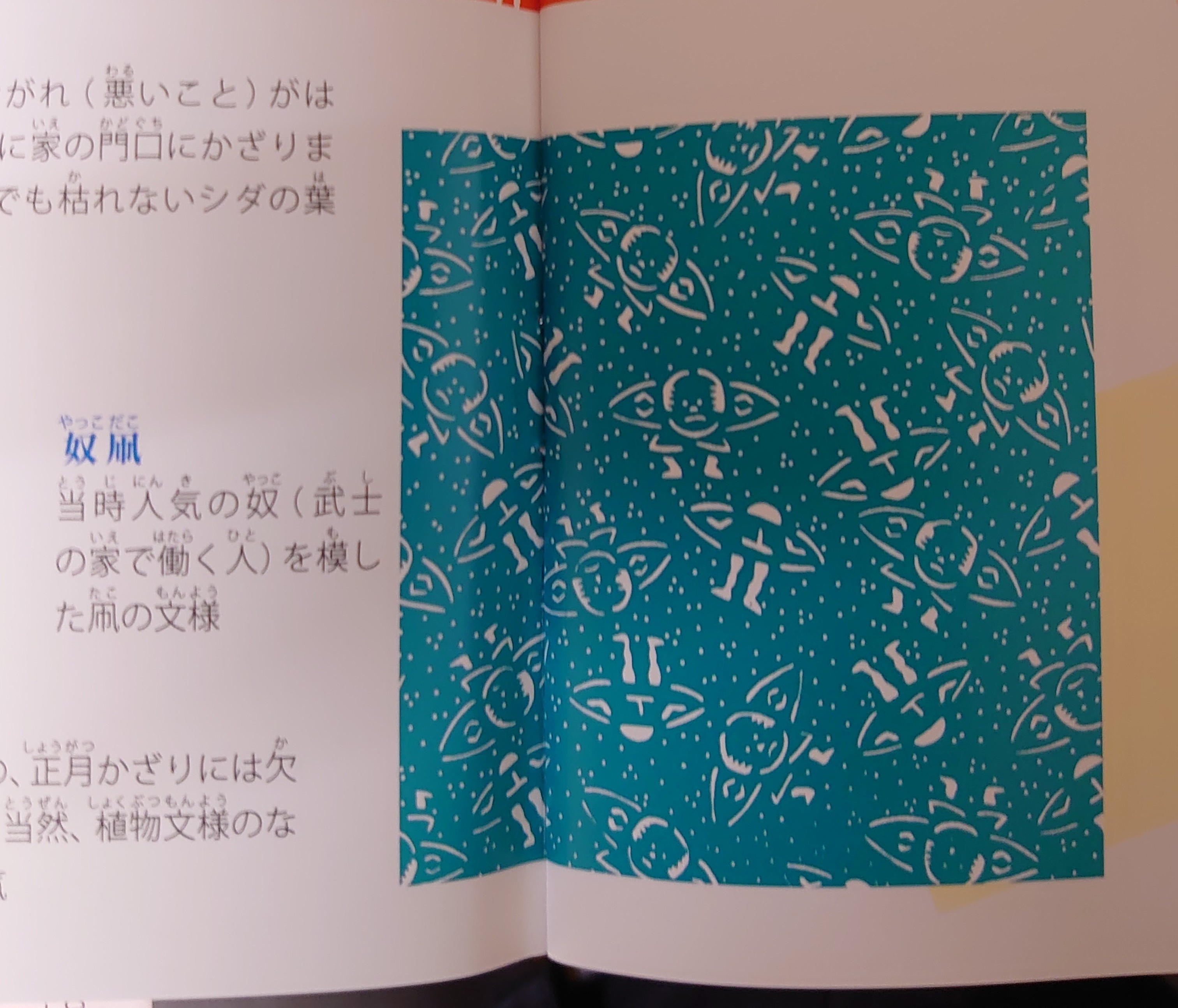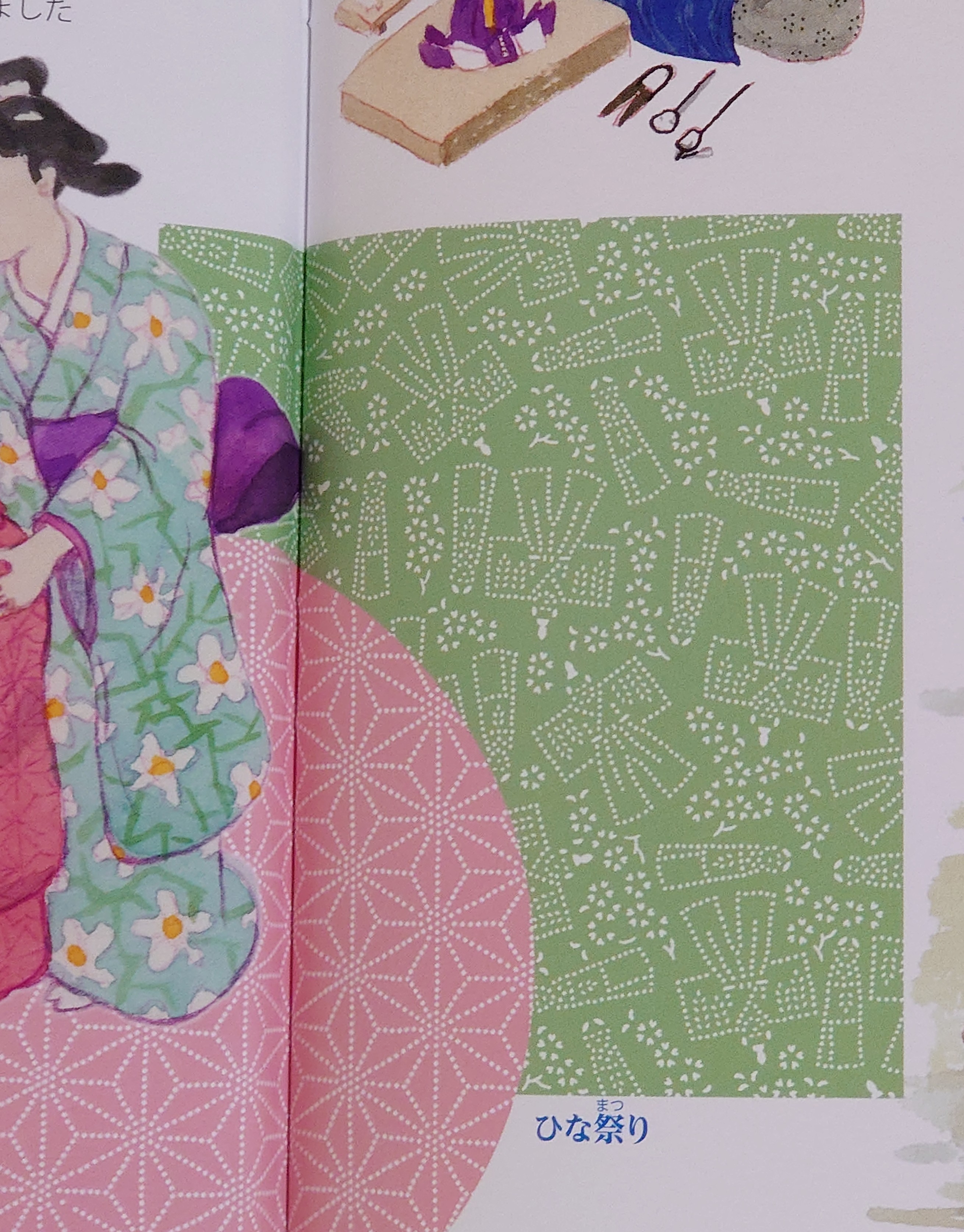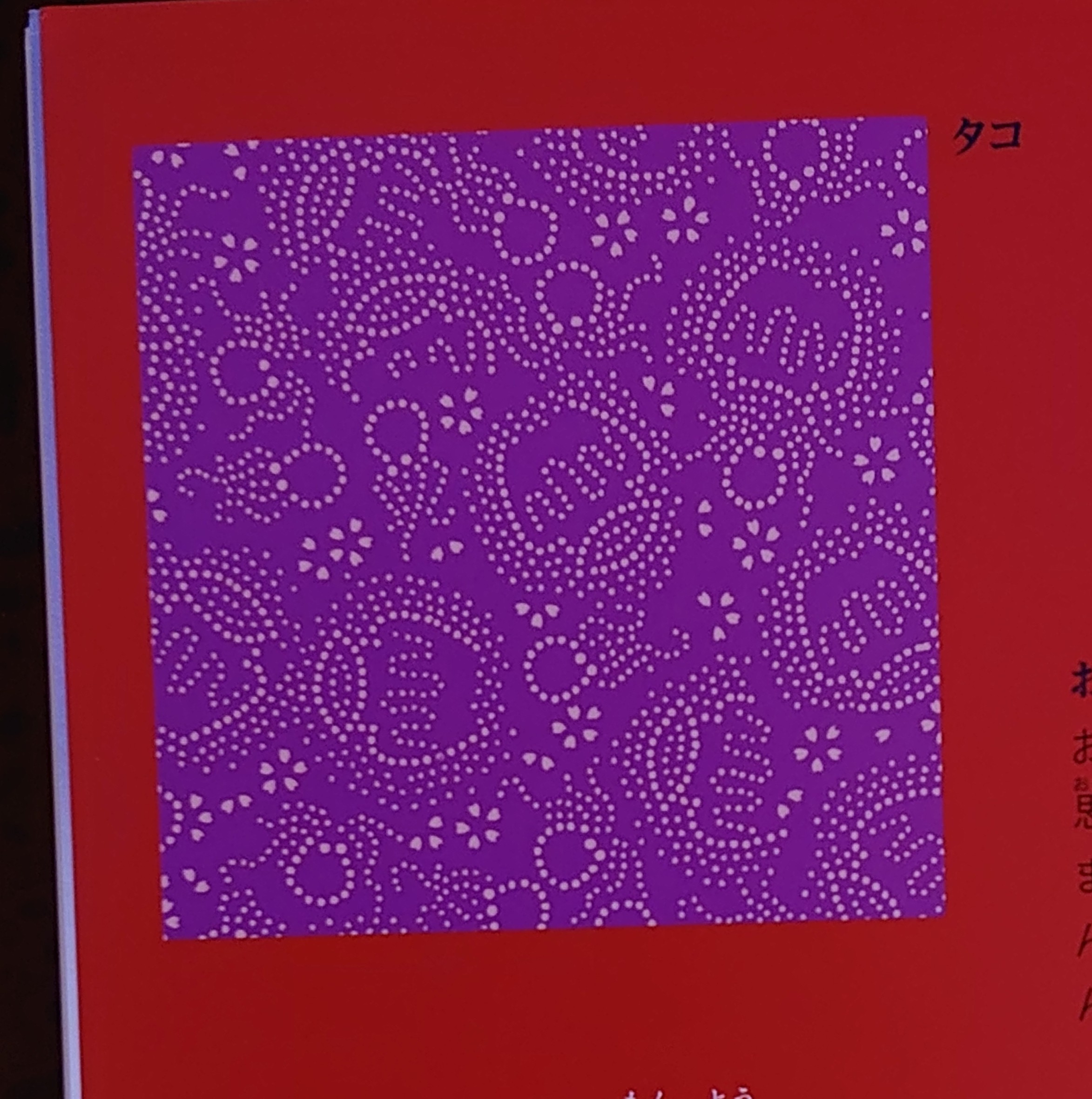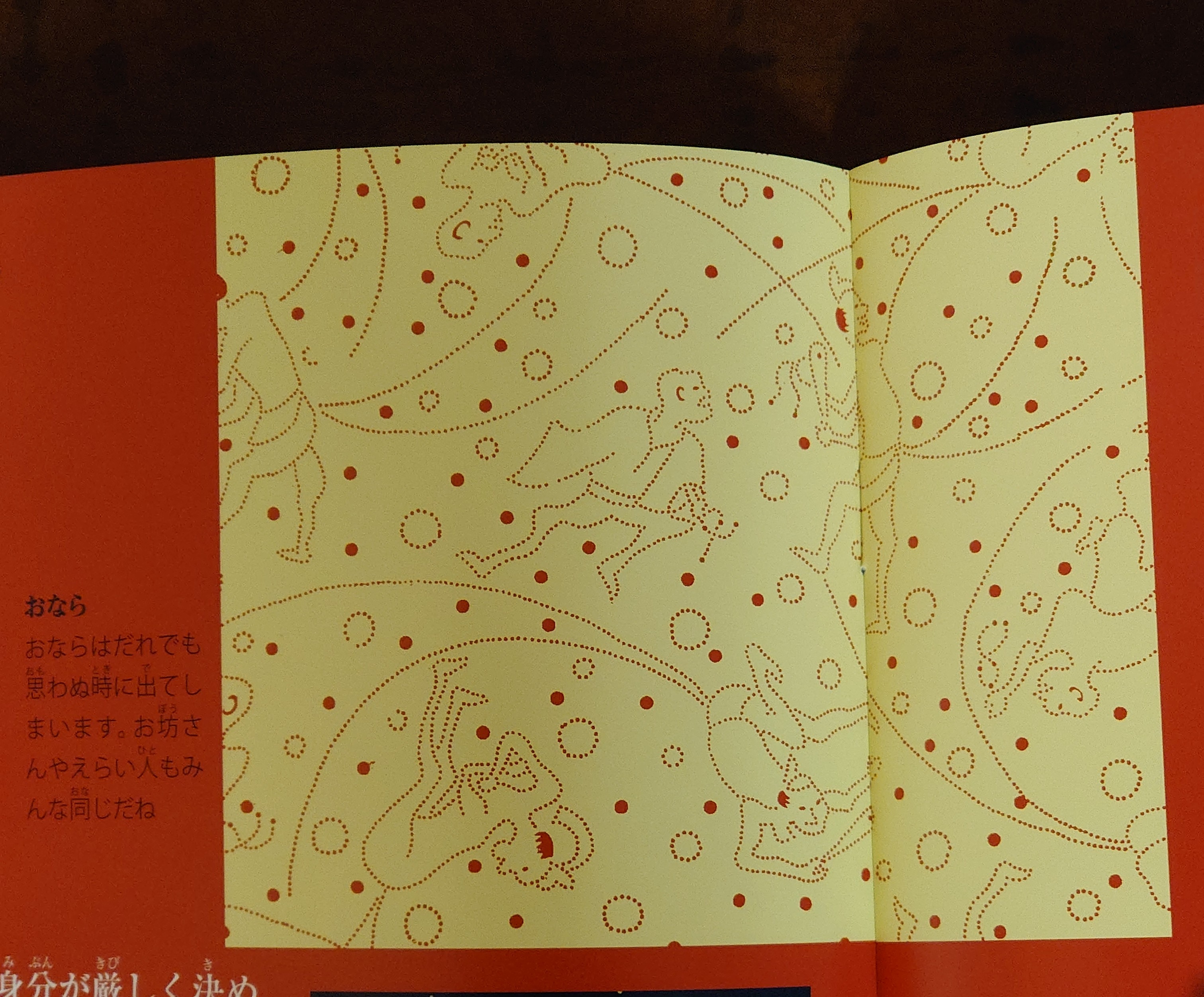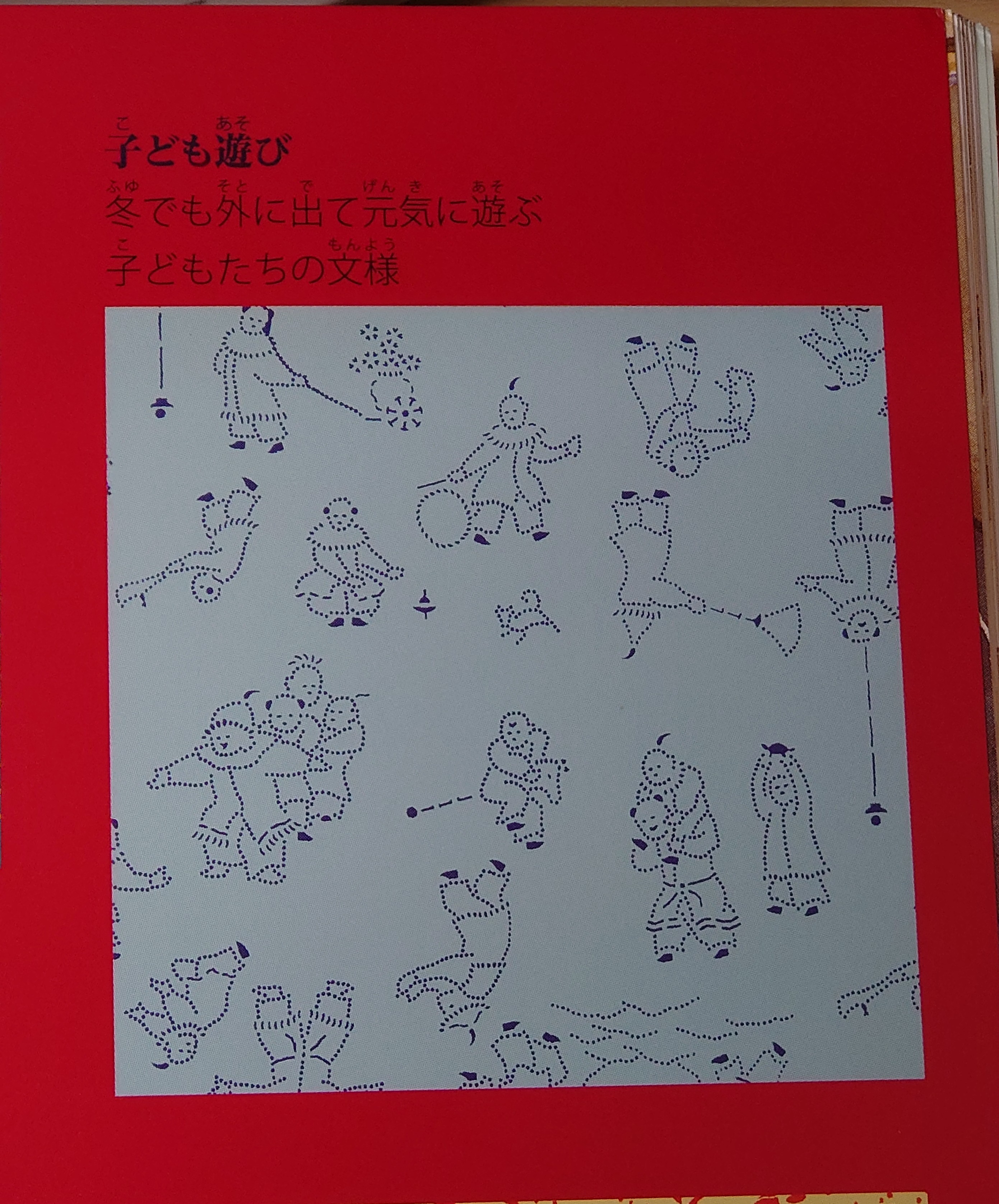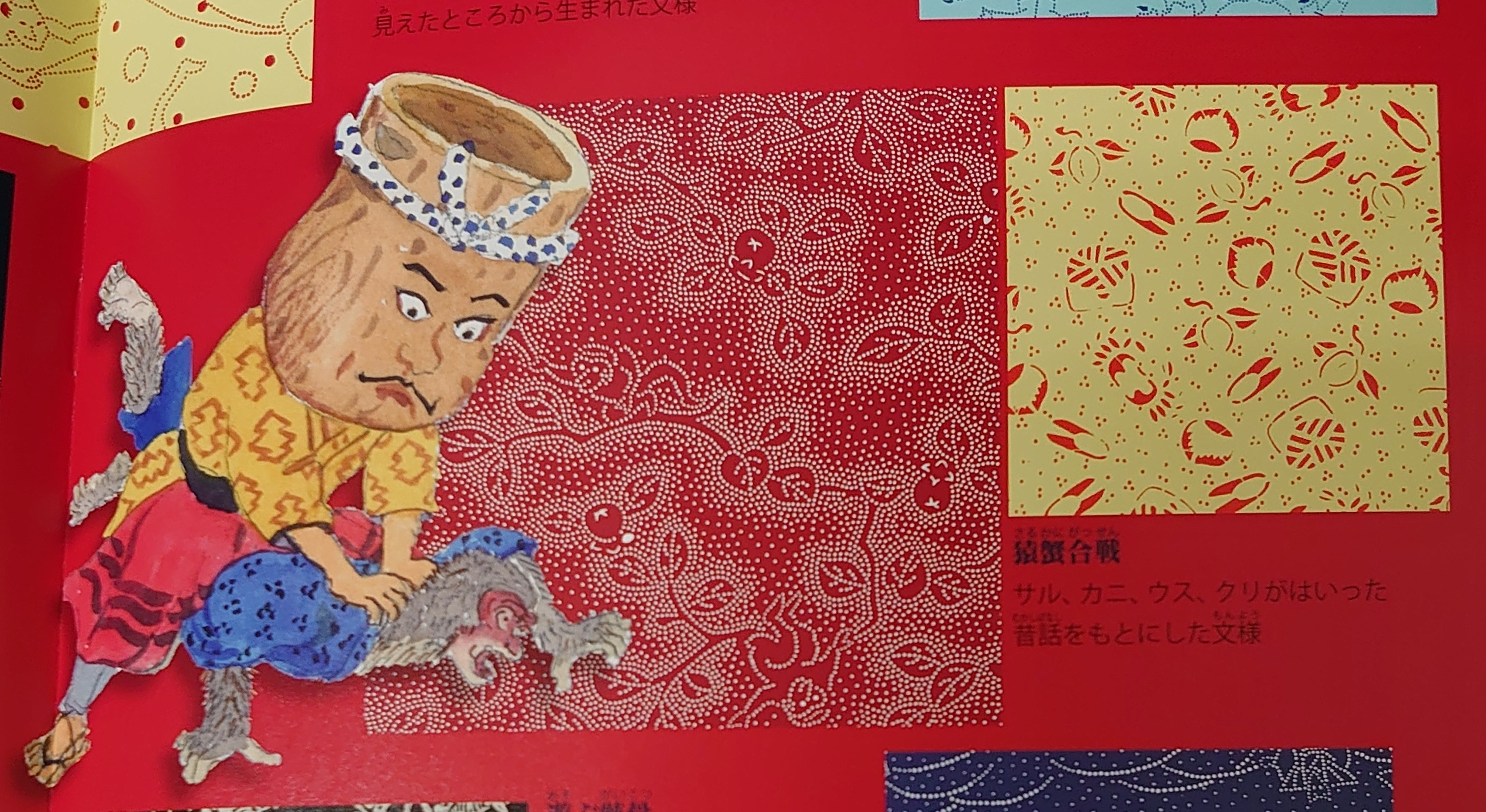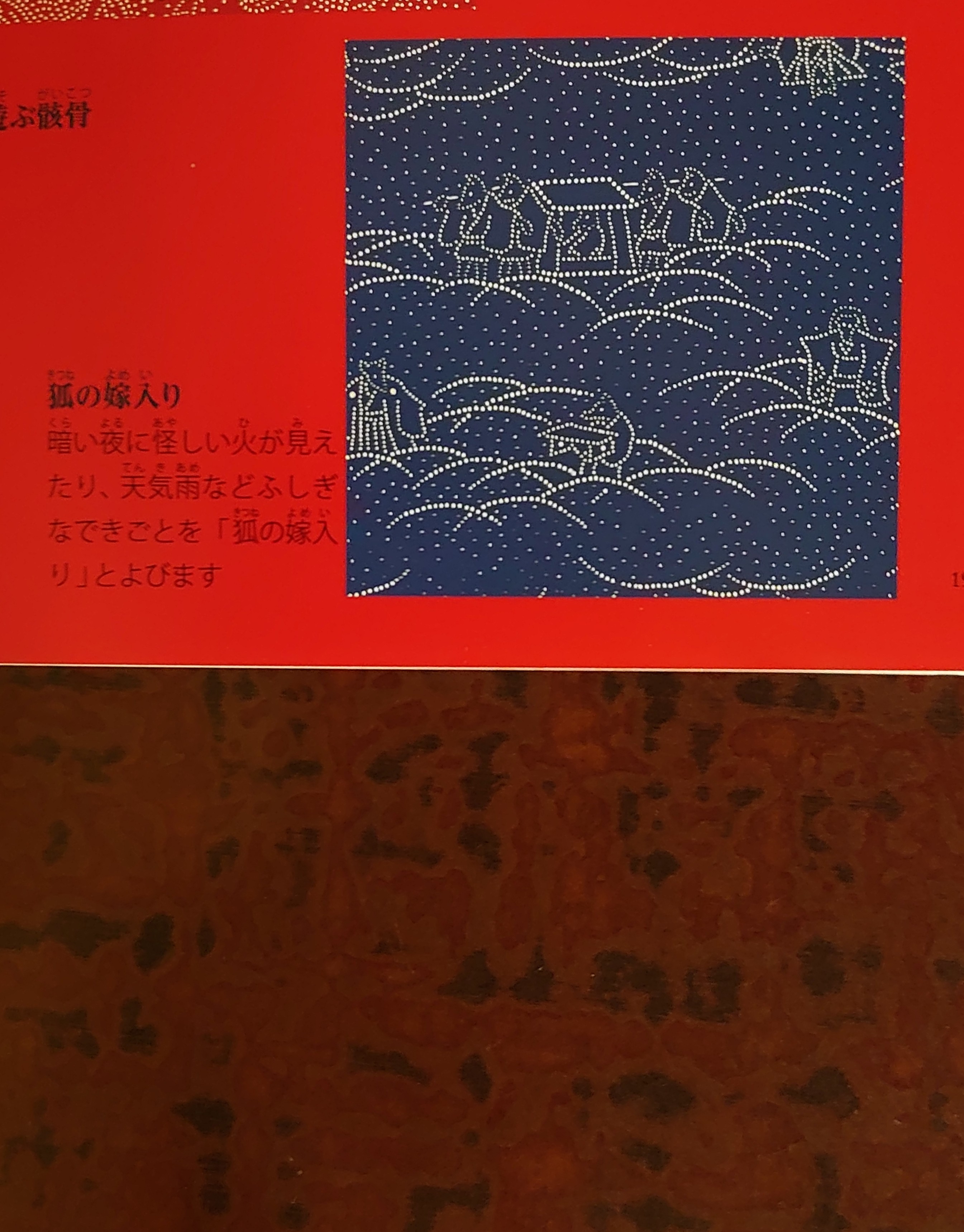 2012-09-30
Exhibited at the Kyoto katagami exhibition.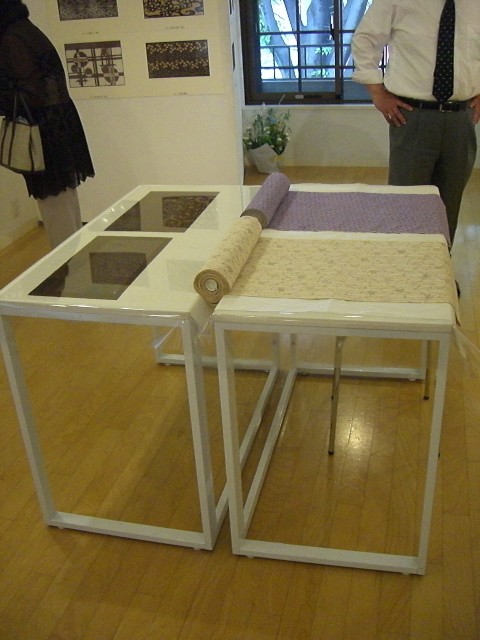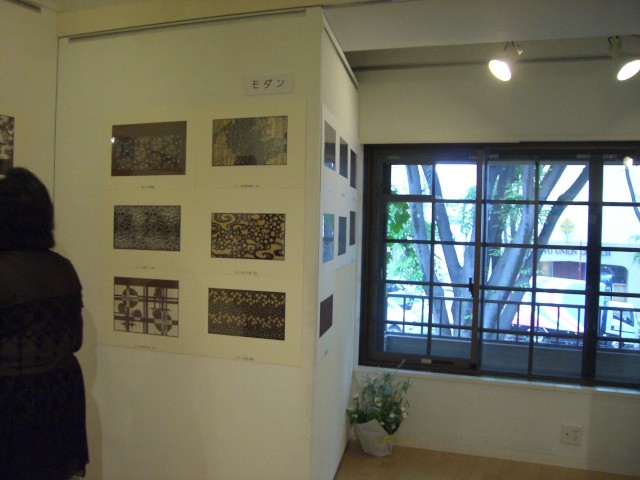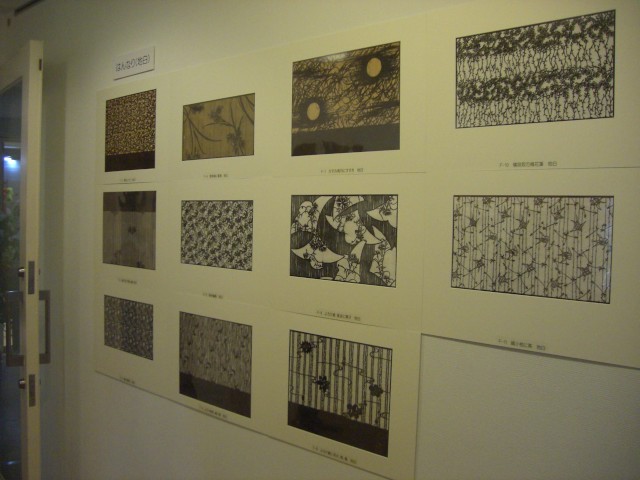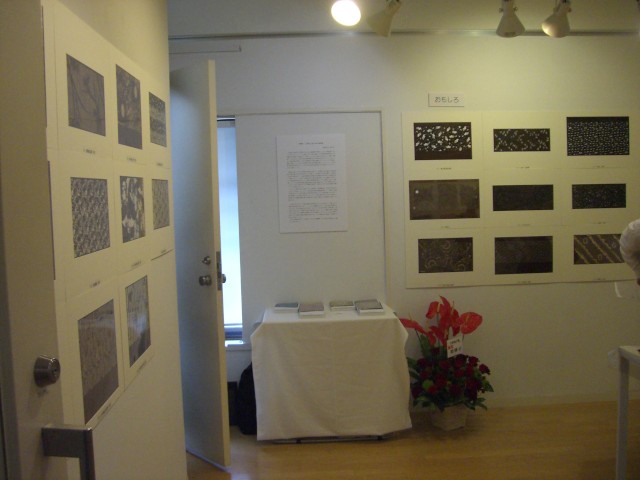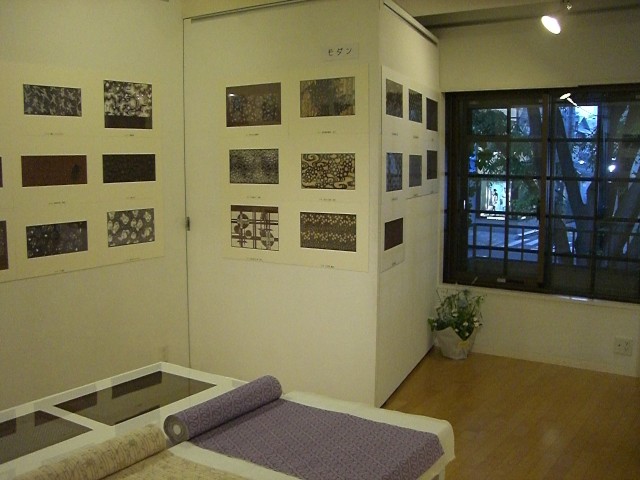 2011-12-12
 ローで、線描きして、その中に多色の色さしをして柄を表現するのはよくある技法です。
また、それを総てローで伏せて、地色をつける(引染)ことも、よくあることです。
しかしながら、その線描きとロー伏せの間に、ほんの少し(1mm?)のすきまをあけて、伏せる表現方法を考案した職人さんがおられます。
さし色と線のあいだに地色が入るため、さらに柄全体の表現に深みが出る技法です。
これを「ずぼら伏せ」という名前をつけておられました。